Metrology Laboratory
Vibrations, Forces, Torques, Temperatures and Energy Consumption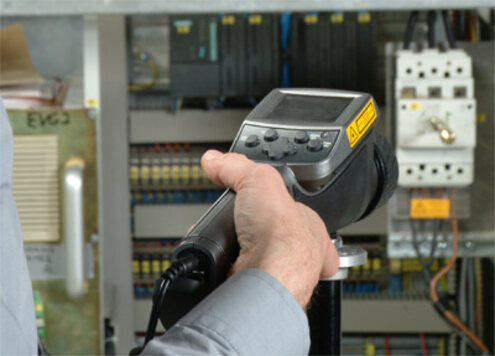 We offer services for the measurement of vibrations, forces, torques, temperatures and energy consumption. At the same time, we make recommendations for targeted reduction of energy consumption.
The measurement of these physical quantities is not tied to the graphic arts industry, which is why we also serve customers in other branches of industry. We have a large number of sensors and measuring systems available to carry out investigations during development or for evaluation purposes.
Impartiality and integrity, as well as technical and instrumental requirements, form the basis of our work.
We offer the following services:
Measurement of vibrations, static and dynamic forces and torques
Measurement of electrical power and energy consumption parameters
Thermal imaging
Measurements for the graphic arts industry with specific equipments
Recordings with a high-speed camera to analyse extremely fast running processes
Measurement of Electrical Power and Energy Consumption Parameters
In sheetfed offset presses, the cost of consuming electrical energy accounts for only a few percent of the total cost of the printed product. Nevertheless, this position is one of the few that has the potential for optimisation.
When you buy a new press, you should, therefore, make sure that your energy consumption is as low as possible. This is not as easy as it may seem at first glance.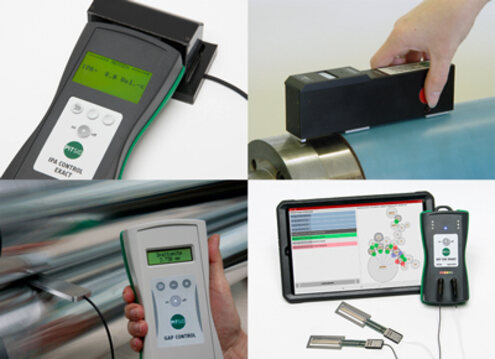 With the measurements that SID offers you, the energy consumption (real energy) for a specific print job is determined. The energy consumption per sheet or per printed m² can then be calculated and the energy efficiency of presses from different manufacturers can be compared across format classes.
Also of interest are the influencing factors on energy consumption, such as printing speed, substrate, ink or print image, which can have different effects on each press configuration.

The important main components of the system such as
Printing press
Ink and damping unit temperature control units
Compressed air cabinet
Compressor
Infrared/Hot air dryer
UV dryer
should be considered separately in order to evaluate the efficiency of the individual components. In this way, undesirable energy consumers in the presses become apparent and indicate where optimization potential can be achieved.
High-Speed Camera for Detailed Analyses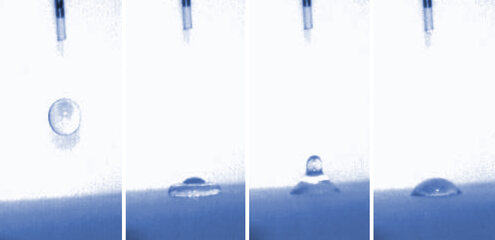 Additionally the testing laboratory is equipped with a high-speed camera. The recording of extremely fast running processes is now no longer a challenge. With up to 230,000 frames per second, highly complex processes can be observed and analysed. This includes, for example, the behaviour of the ink in inkjet presses when impacting the substrate surface or of a sheet in the gripper of an offset press. For material testing, the camera can also be used, e. g. to record the crack formation in a material strip. Macroscopic and microscopic recording is possible. The 1,000x optical zoom of the system guarantees highly-detailed images.