Process Optimisation from Prepress to Press
We help control your colours!
Together with you we check your workflow starting at the data processing, to the certified proof and to the final printing product. We standardise the necessary parameters. This service will be done directly at your site. We strive to lead our customers together in the right direction.
In the end, each of your employees involved in the process should have understood exactly what is going on and what needs to be done specifically in the future when the colours start shifting again.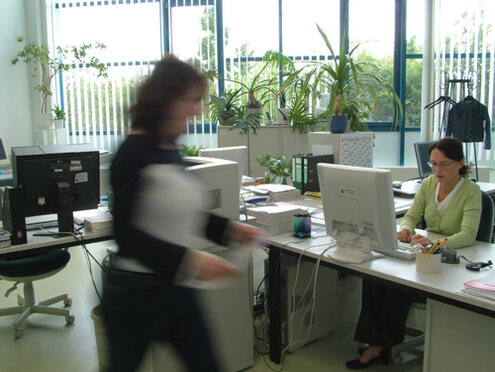 The Sächsische Institut für die Druckindustrie (SID) in Leipzig, Germany has a technology transfer centre for print media and an accredited testing laboratory for printing quality and post press.
Our experts have the necessary knowledge and many years of experience to successfully guide you to your goal through on-site consulting and support.

In order to keep four-colour printing stable using process colours, the solid ink densities on the press must be controlled in such a way that in the end the desired, measurable colour value is achieved on the printed image. In addition, defined dot gain values must be maintained for screened images and graphics. If the dot gain is outside the tolerances, the desired target colour tone will not be reached.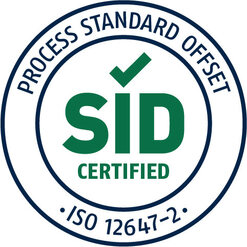 Each printing press is unique due to its distinctive tone value increase behaviour. However, this machine-specific behaviour can be compensated by adjusting the characteristic dot gain curves during printing plate imaging. Ideally, after a successful process optimisation, jobs can be produced on different machines without this being recognizable in the printed output.
For the best possible assistance, we offer you service packages which can be selected according to your requirements:
Basic Package Process Optimisation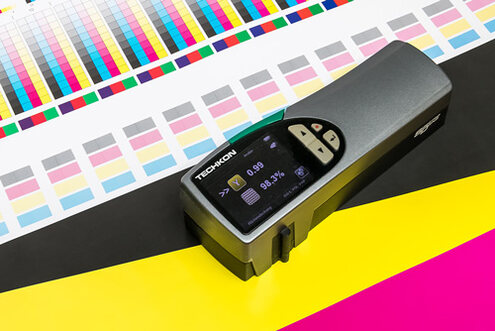 Together with you, we image and print the four-colour "Process Control" test form. It is designed in such a way that the ideal colour value and wet densities can be determined for each process colour. Furthermore, the machine-specific dot gain curve is documented.
After the evaluation, the optimal compensation curve for the plate imaging is created and, together with you, incorporated into the workflow. Finally, the results are verified by a further press proof.
Homogeneity of the printing plate within the format and within the plate set ,
Evaluation of the focal point setting and the exposure quality
If necessary a correction to the linearisation curve for the plate exposure
Quality evaluation of your proofing system (Calibration)
Check of slur and doubling effects
Check of the colour register
Check for streaking and banding
Check of the damping unit and adjustment, if necessary (ink-water-balance)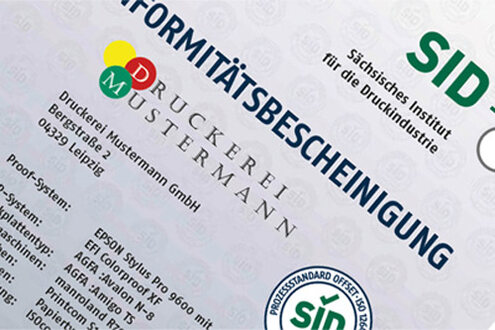 The goal of the process optimisation is the conformity assessment according to DIN ISO 12647-2 (PSO). If you wish, we can, as an independent institute, confirm your printing workflow in accordance with DIN ISO 12647-2 with a certificate of conformity.
You can find out what you have to do for this under Process Standard Offset.