Conformity Certification ProcessStandard Offset Printing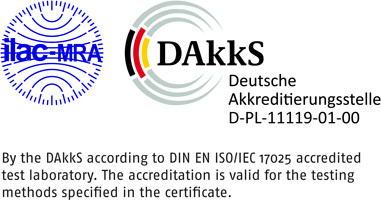 With the commitment to work continuously according to the technological parameters your company is allowed to use the certificate for marketing and for forensic purposes during lawsuits.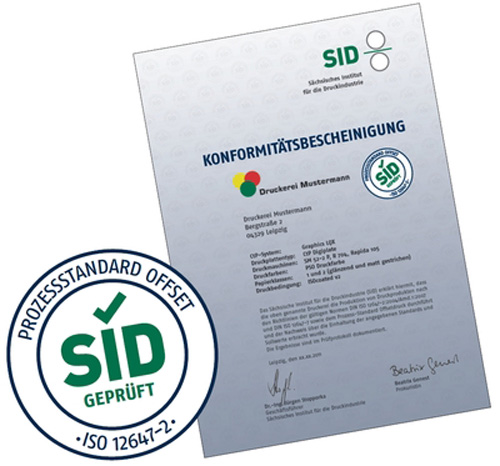 The conformation of working according to the Process Standard Offset Printing, ISO 12647-2 has tob e proven on a regular basis every two years. The verification is done by the testing laboratory printing quality and processing of the SID.
The laboratory is accredited according to DIN EN ISO/IEC 17025 by the German accreditation body DAkkS.
The accreditation is valid for the named testing procedures.
Optical density of process colours
Dot gain
Chromaticity coordinate [L*a*b* value]